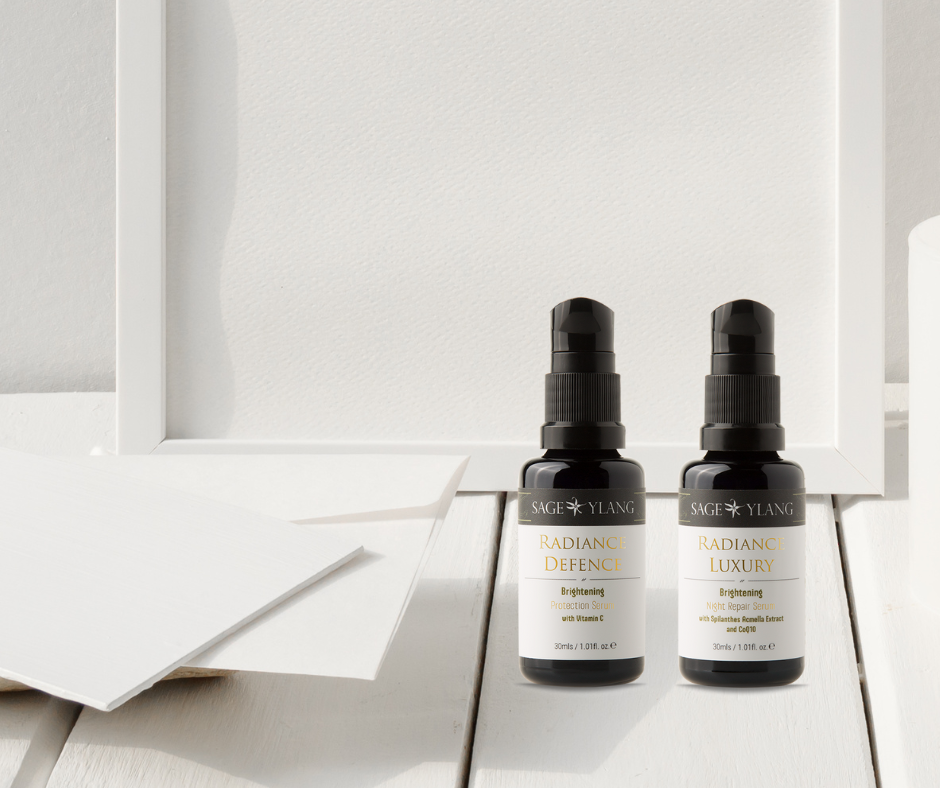 The Radiance Series is specially crafted for women who value green, ethical, and highly effective skincare. Our serums were developed from personal experience to address the most common skin concerns including blotchiness, dullness, dryness, itching, and wrinkles. Tired of traditional skincare products that didn't work for my own lichen amyloidosis and aging skin, I turned to plant-based oils to create a simple yet powerful skincare solution that effectively soothes, nourishes and revitalizes the skin. 
Discover the secret to ageless beauty with our Radiance Series.
Four years of research and development have gone into creating a range of serums that deliver real results. Our Radiance serums are packed with skin-loving, plant-based, anti-aging ingredients that are scientifically proven to target specific issues in maturing skin.
Achieving youthful and radiant skin requires a consistent and high-quality green skincare regimen, coupled with a healthy and holistic lifestyle. The Radiance Series is not just a product, it's a journey towards ageless beauty. Trust us to help you achieve the radiant and healthy-looking skin you deserve.